Minecraft New Patch Fixes Freezing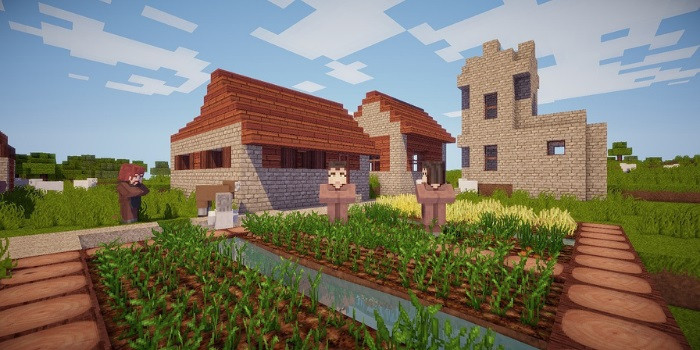 If you were among those players who suffered from the problems of unexpecting freezing playing in Minecraft, your problem is solved. The new patch that was revealed only recently, removed the issue. Players can go back to their favorite activities.
Minecraft recently became the reason for numerous complaints from gamers. Nintendo Switch owners experienced problems with sudden game freezing. According to the reports, the whole game became unplayable from time to time. Mojang developers noticed the problem as well. They have made a quick investigation of the issue and apparently found the cause. The original problem was noticed by gamers in version 1.18.30. The company sent the updated Minecraft version 1.18.32 with the fixture.
The new patch was made to remove the problems with the freezing, as well as chunk loading. It was provided to the Nintendo Switch owners. The first players have already downloaded and tested the patch. It looks like they were satisfied with the results, at least, according to the several reports on Reddit. Users confirmed that they were able to play Minecraft for several hours without the game being frozen. The autosaves procedures went smoothly as well.
It still may leave the possibility that other platforms can be affected as well. For now, Mojang did not make any comments about it. Nintendo owners were first to notice it. The game is available on multiple consoles and platforms. Xbox and PC owners are currently trying to search for the possible problems inside the game. Yet, there were no official reports or complaints from users. There are random complaints about being unable to use the alt+tab configuration. However, this issue is not widespread.
Do you experience problems with Minecraft? What is your main platform for playing this game? Express your opinion in the comments below.